Tutorial Create Report Wizard in Oracle Reports 11g
First you must click on Reports and the press the button Create. An alert "Create a new report" with two option will appear, and here you choose: Use the Report Wizard.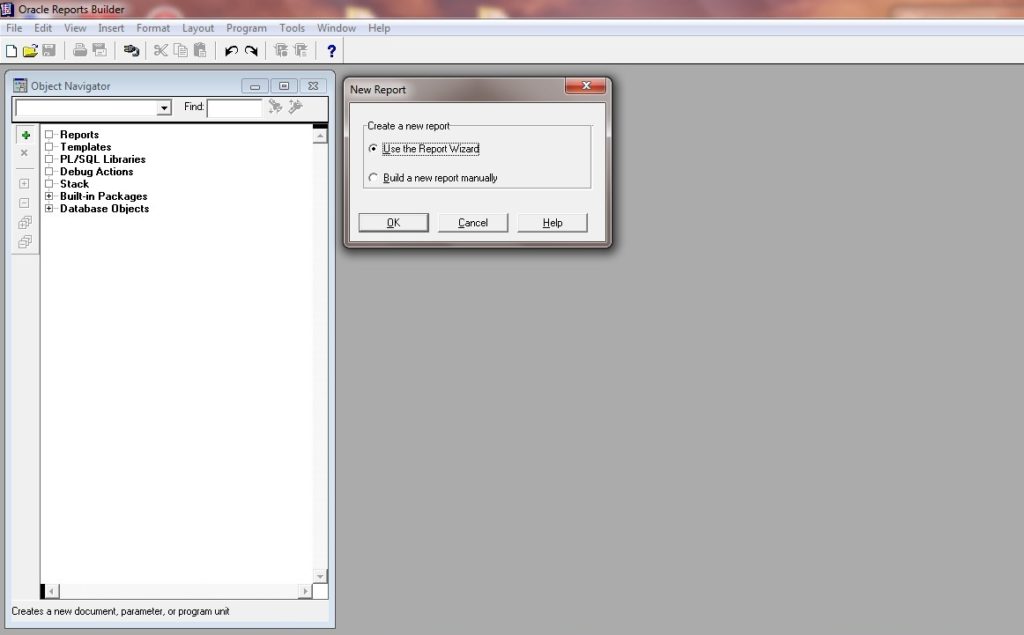 Welcome to the Report Wizard! – Click Next to begin creating your report.