Tutorial Choose a Data Source and Select Sql Query Builder for Reports in Oracle 11g
On this step you have to choose a Data Source for your report. The Data Source can be from JDBC Query, SQL Query, Text Query, XML Query.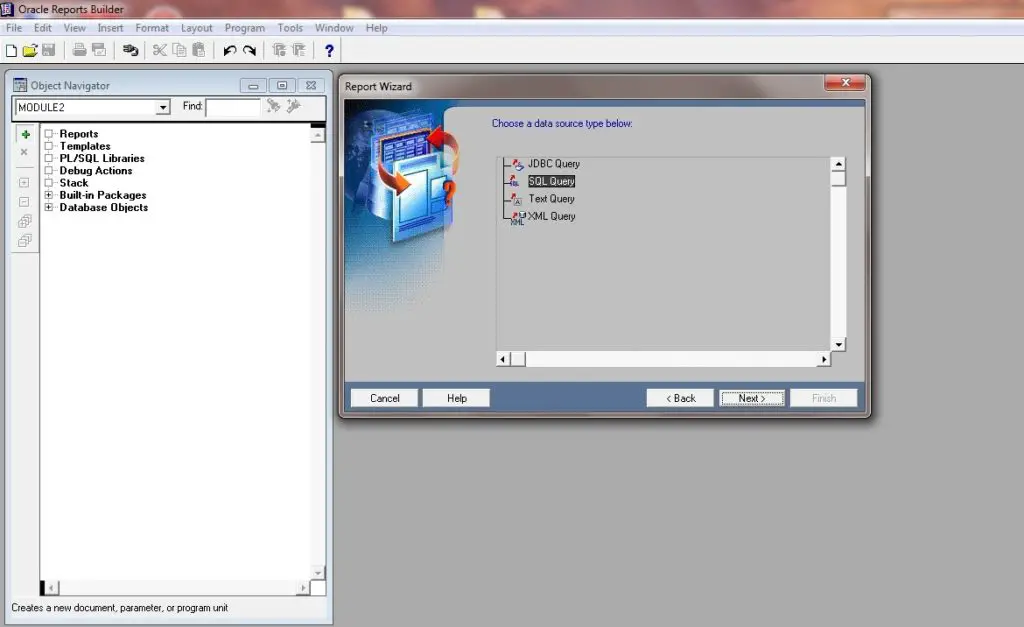 You cand write the query manually, you can use Query Builder or Import Builder.