Create New Data Block Wizard in Oracle Forms 11g
First you must click on Data Blocks and the press the button Create. An alert with two option will appear, and here you choose: Use the Data Block Wizard.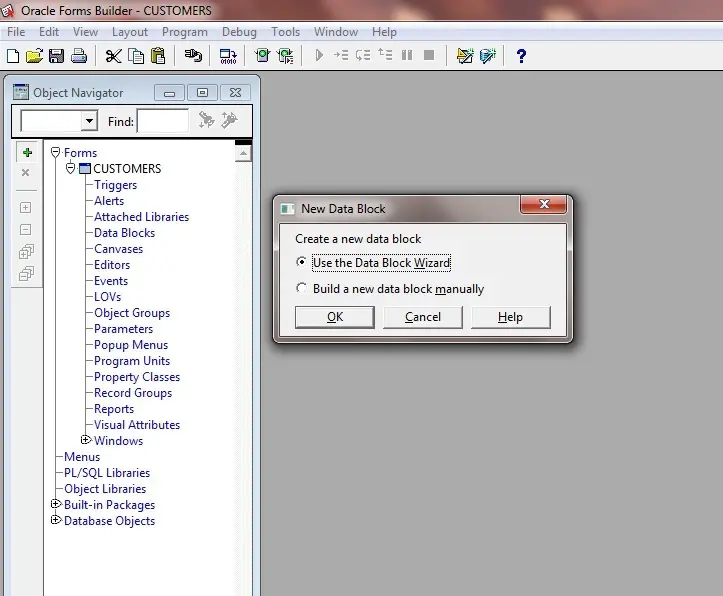 Welcome to the Data Block Wizard! – Click Next to begin creating your data block.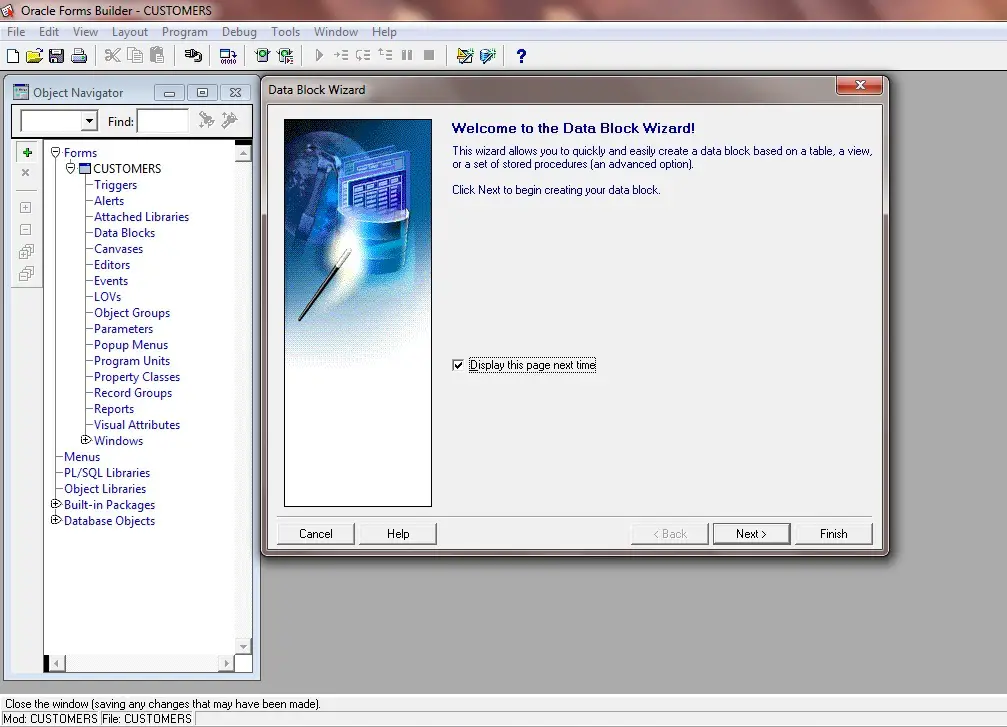 Select the type of Data Block: Table/View or Stored Procedure.